FREE 'Talking Frogs' Scene Books
Drama Teachers! Camp Leaders! Kids love to read scenes and put on little performances.
No royalty fee. Do not alter the scripts. Keep Author name and Copyright info on scripts.
Help spread Theater! Pass these on to your friends.
Kids love to play characters. Encourage them to be expressive.
If your kids get the acting bug, return to this website to get the whole script.
If you can't download the PDFs, contact J. Jaquish, and she will email it to you.
Click on the Book Image you want. Use the BACK button to return to this page.
Talking Frogs Scene Book for age 6-8
Talking Frogs Scene Book for age 8-13
Talking Frogs Scene Book for age 13 and older

Back to FunAntics www.theaterfunscripts.com
Contact Jeannette Jaquish, the author

The Free Site.com

"Even Talking Frogs Forget Their Lines"
Free Scripts and Scenes by or adapted by Jeannette Jaquish
For ages 6 to 8, --- 8 to 13, --- and 13 and older.
Double-Click on the book you want.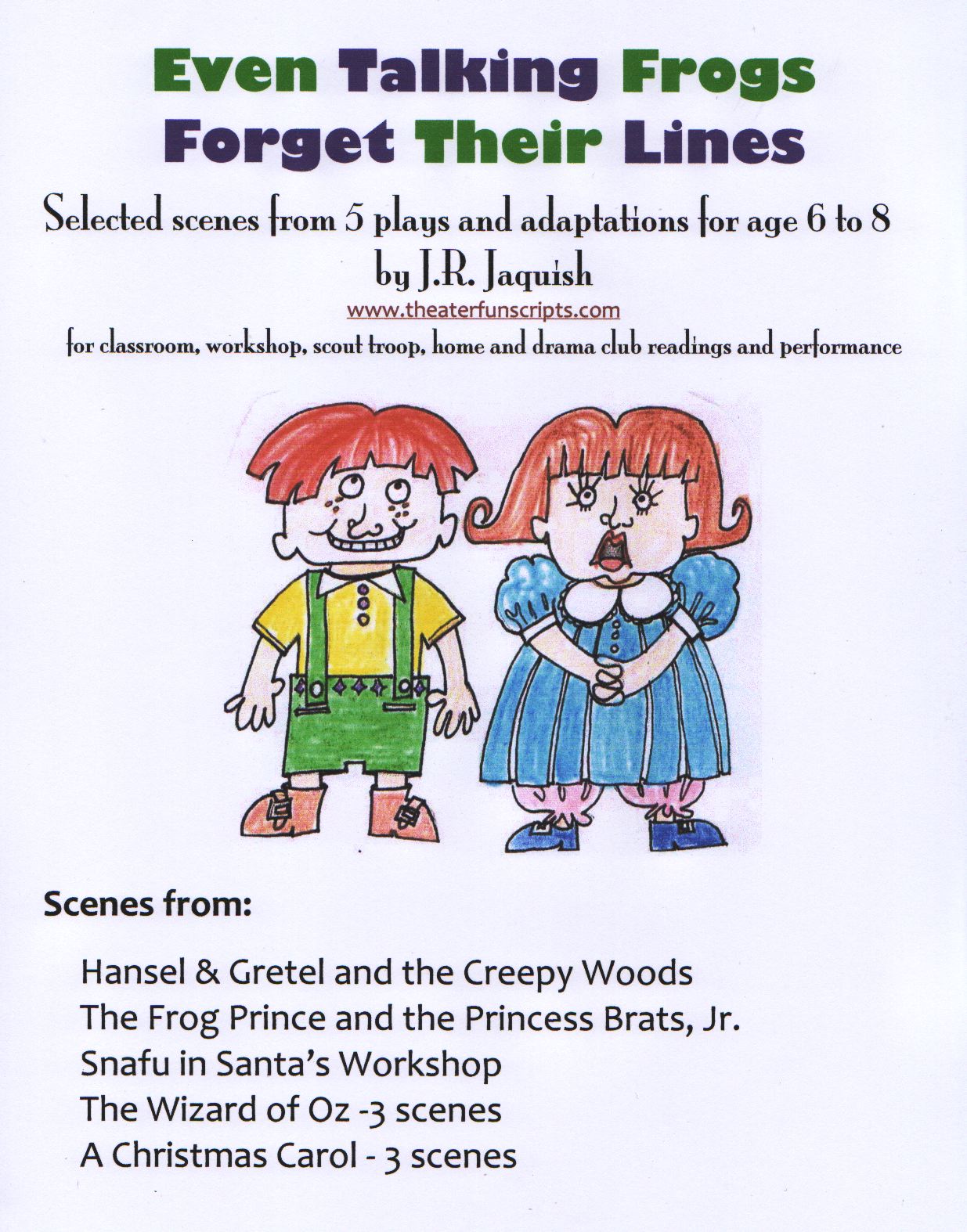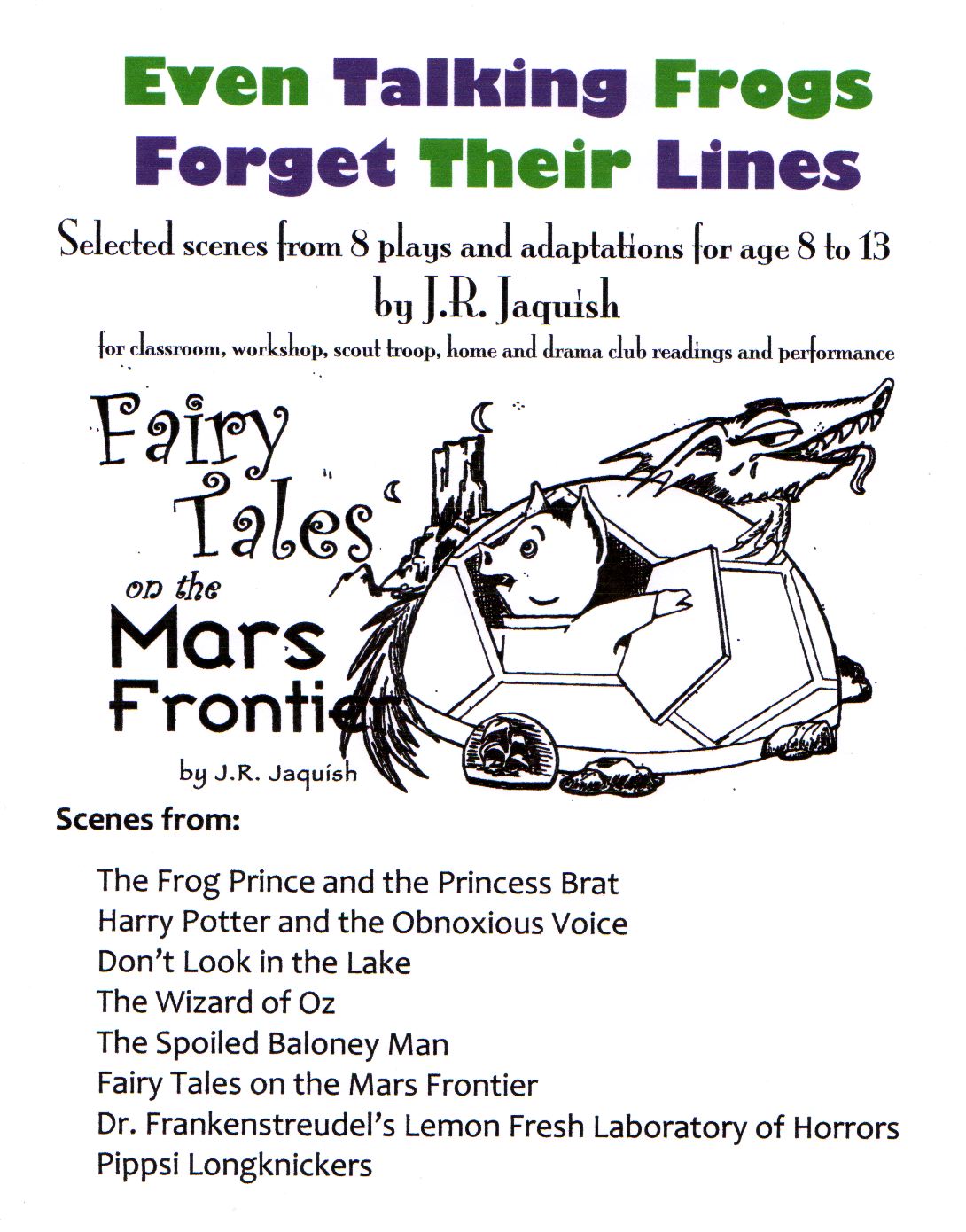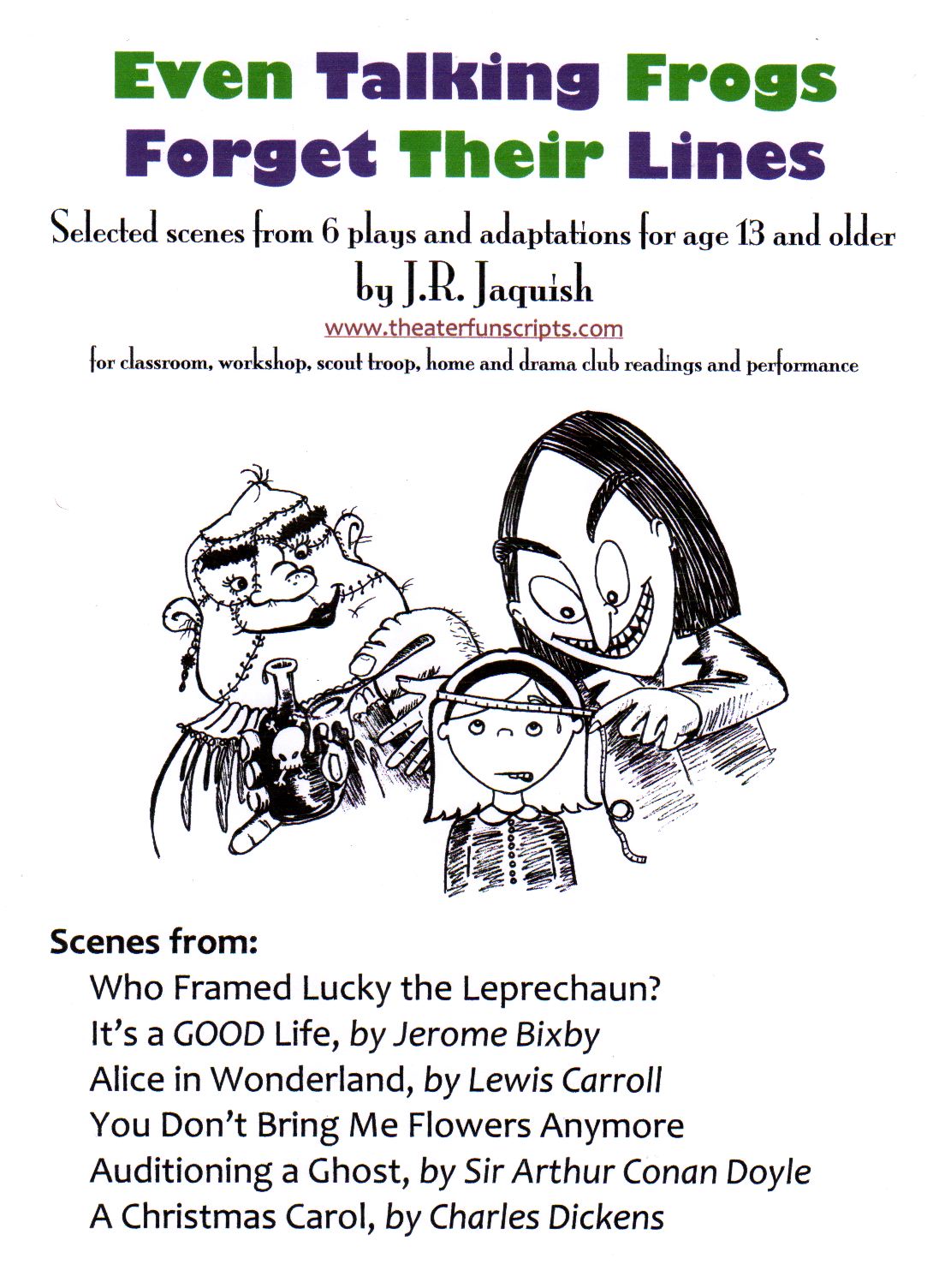 o-o-o-o-o-o-o-o-o-o-o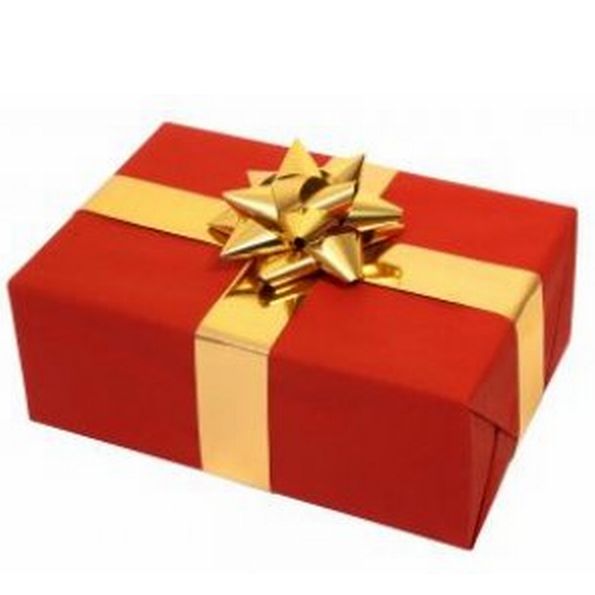 Or ORDER for Christmas or Birthday!
A Talking Frogs CD Collection makes a GREAT Gift!!
For teachers, activity leaders, scoutmasters, homeschoolers and parents.
ORDER All 3 "Talking Frogs" Scene Books
on pdf files on one CD ready to print out.
PRICE: $10 each CD in a case; add $3 for gift-wrapped with a note.
POSTAGE to the US included and mailed by next day.